Sale!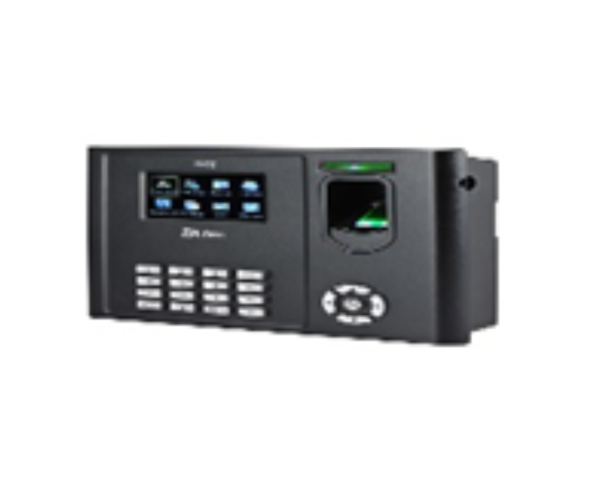 BIO003 ZKTeco Time Keeping & Door Access Biometrics- IN02
5 in stock
Description
Fingerprint & Touchless RFID Door Access Biometrics (IN02)
IN02 s a 3-inch Fingerprint Time Attendance & Access control Terminal which is equipped with fundamental features including Wi-Fi, GPRS, built-in battery and more keypads which brings you a simple but more efficient interaction and user experience.
IN02 is a simple and yet effective Time Attendance Terminal with a 3-inch TFT display. It is equipped with the latest core-board, firmware, and UI to offer new experiences to the users. The communication between the PC and the terminal is carried out via TCP/IP client and USB host for seamless data management. It has multiple attributes for seamless performance and promotes flexibility for various customization requirements.
Standalone Fingerprint with door access function and network capable (IN02)
• 3000 fingerprint templates capacity
• 100,000 transaction logs capacity
• network/USB flash disk download
• Wiegand support
• support magnetic contact (door left open alarm)
Specifications:
Additional information
Fingerprint Capacity 3,000 templates
ID Card Capacity 10,000 (optional)
Log Capacity 100,000 transactions
Display 3 inch TFT Screen
Communication: TCP/IP, USB Host / Client
Standard Function Webserver, Work code, SMS, DST, Scheduled-bell, Self-service Query, Automatic Status Switch, Photo ID
Optional Function 3rd Party Electric Lock, Door Sensor, Exit Button, Alarm, and Door Bell
Power Supply DC12V 1.5A
Operating Temperature 0 °C-45 °C
Operating Humidity 20% – 80%
Dimension 221.7 x 159.5 x 42.9mm (L x W x T)