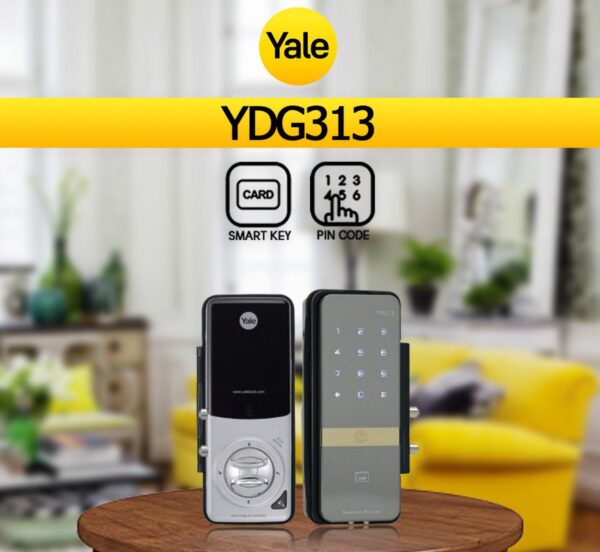 DDL012 YDG313
₱23,999.00
3 in stock
Description
YDG313
RFID Rim Smart Lock for Glass Door
Posh and Polished Protection
Features
Various Access
Multiple access (Pin Code, RFID Card & Remote Control (Optional))
Remote Control (Optional)
Remote control is available for separate purchase. It is using Wireless Floating ID technology that works up to 10m without barrier.
Magic Mirror Touch Keypad
Wake the device with your palm and leave no trace of fingerprints
Alarm (Break-in / Damage)
80dB alarm goes off if anyone attempts to damage the lock, force the door open.
Internal Forced Lock
It is a security-enhancing function that 'disables' authentication methods such as passwords, RFID cards and fingerprints from outside when setting up functions indoors.
Automatic Locking
After the door was closed, Yale smart locks automatically locks after 3 seconds. (Manual operation is also available.)
Low battery alarm and emergency power supply terminal
It warns in case of low battery with alarm and LED icon. When the batteries are completely discharged, you can easily supply emergency power to the lock with a standard 9V battery.
Strike Plate Assembly (Optional)
To be used for double swing glass door only
No glass cutting upon installation
Unit shall be installed using strong adhesives and will leave your glass door perfect as it is.
ACCESS WAYS
1. Pincode
2. 40 RFID
optional : Yale Remote Control Module Yale Remote Control
DOOR COMPATIBILITY
Swing Type
Frameless Glass Doors